If you remember the previous picture of the night reflections in the harbor, below is the same shot the next morning as the fog moved in.
Karen used the rest of this day catching up on paperwork while Ronnie B and Ronny A picked up groceries and ran a few errands.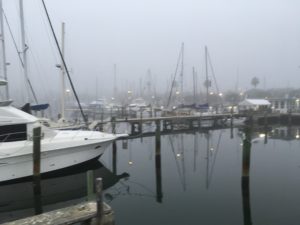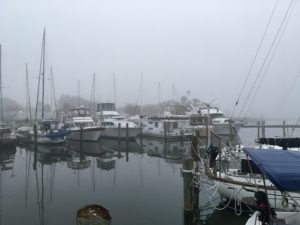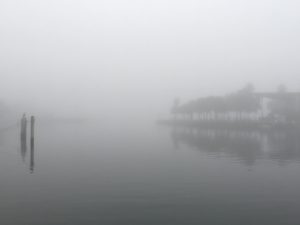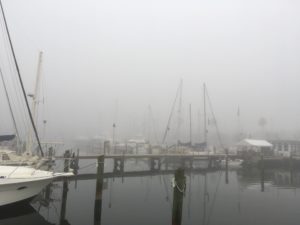 Having forgotten to take a picture of the Salvador Dali Museum before entering, these are photos from within the museum toward the harbor where our boat is docked.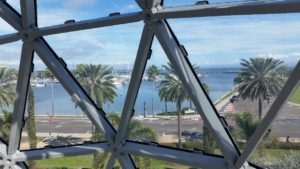 The Dali Museum houses one of the largest private collections of Dali's work spanning periods of Surrealism, Expressionism and Post-Impressionism.
Salvador Dali was a Spanish Surrealist painter and print-maker, influential for his explorations of subconscious imagery.  Dali evoked his dreams and hallucinations in unforgettable images while his provocations and flamboyant personality made him an art star.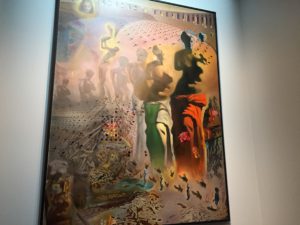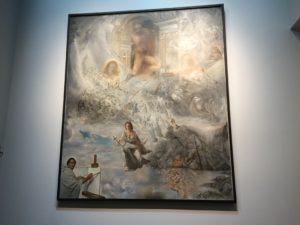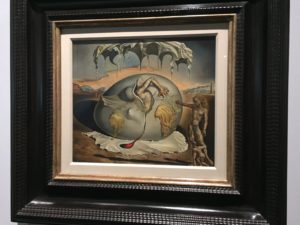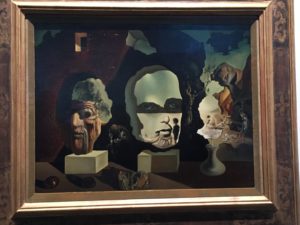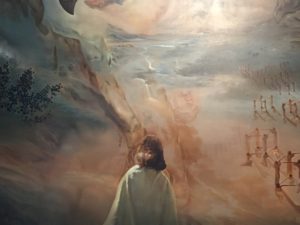 The Museum of Fine Arts presently exhibits a Star Wars collection – which excited Ron!  Remember his Christmas present was to see the current Star Wars movie.  Once again Karen, feeling strong with the force,  agreed to spend her afternoon with Ron.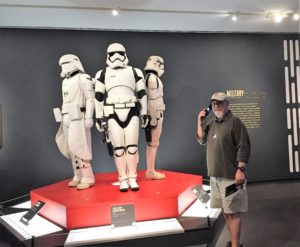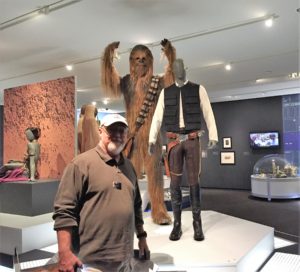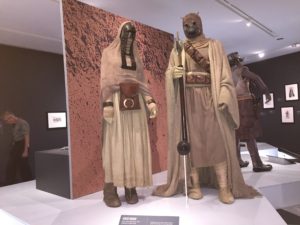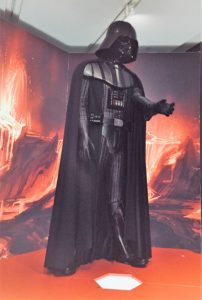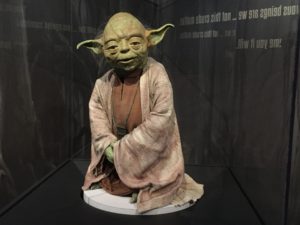 The Museum of History depicted not only pirate ships, but the baseball history of the area as well.  For over a hundred years farm leagues, semi-pro and spring training of major league baseball has played an important part of St. Petersburg's history.  St. Petersburg considers itself Cooperstown South and is now home to the Tampa Bay Rays.