We crossed from Maryland to Delaware today – add another state to our list!  After topping off the tanks with 227 gallons of fuel, we pulled out of Annapolis heading for the C & D Canal (Chesapeake & Delaware), a channel cut to allow access from Chesapeake Bay in Maryland to Delaware Bay in Delaware.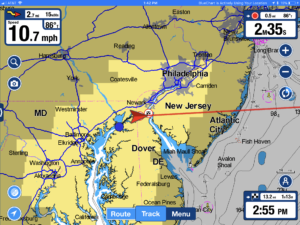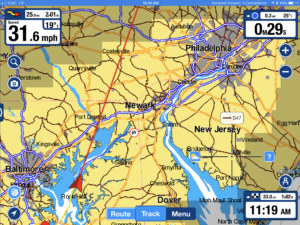 We exited Annapolis via the double "Chesapeake Channel Bridges"….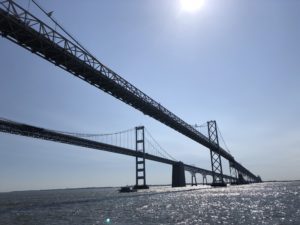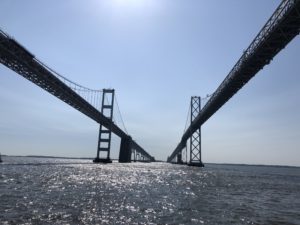 We passed light houses, a huge trailer park and more interesting bridges…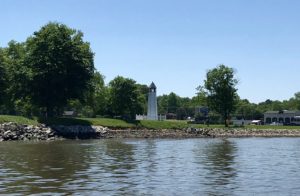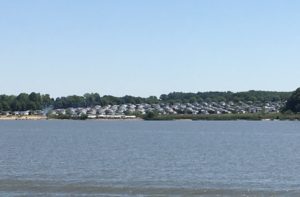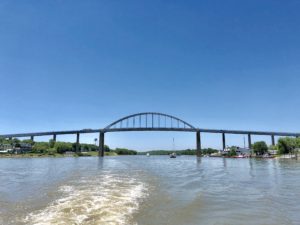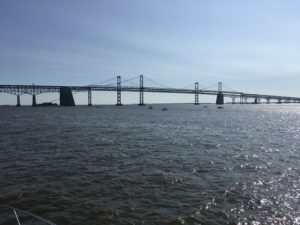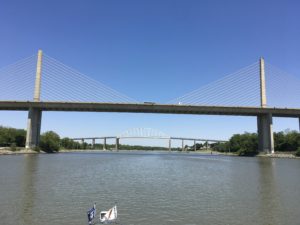 We had planned to stay at The Chesapeake City Marina below, but decided since we had made good time so far, we would continue on to Delaware.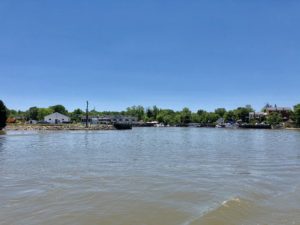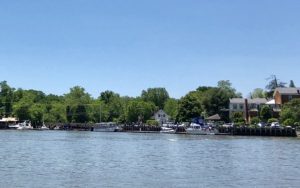 Entering Delaware……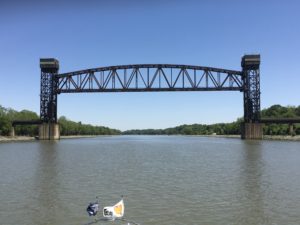 Along the way we encountered a rescue in process – involving a jet ski that had passed us earlier.  There were ambulances and emergency vehicles on the bank and a helicopter above.  We were not able to get details.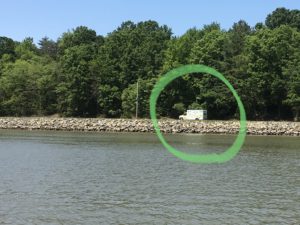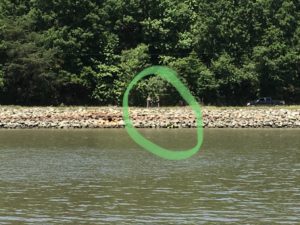 Also along the way we "encountered" some (much) debris in the water and think we hit a log.  Still having good transmission oil pressure and good temperature readings, we were thankful that we were still able to travel.  Only now at 9-10 mph rather that 32-33 mph – and with a good bit of vibration.  We will have Kara Mia pulled tomorrow to assess the damage!
We met four other looper boats this evening at Delaware City Marina and they lined us up on "the wall"…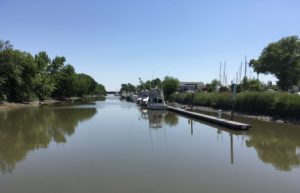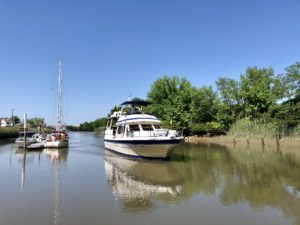 After a short walk around town, we had a unique dinner experience at (pay attention here) "Lewinsky's on Clinton"……with Herb, Rick, Deedy and Mike & Cindy on "Wine Speed".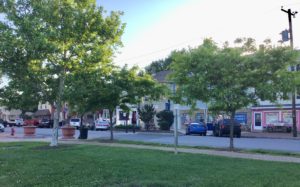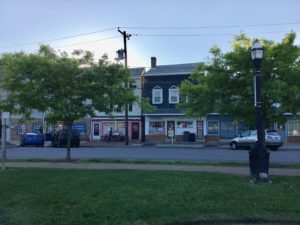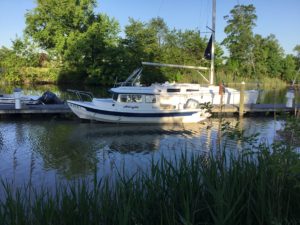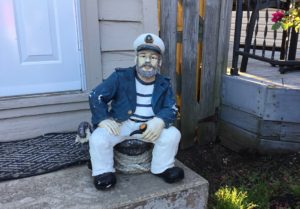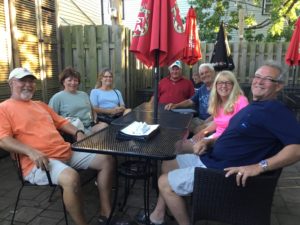 It was Ken's birthday and Karen and Ken on "Island Girl" joined us after their dinner at "Crabby Dick's"…..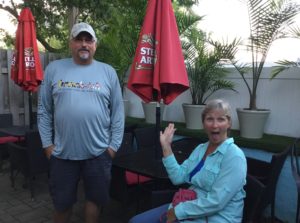 Our waitresses are at it again!  "Selphies"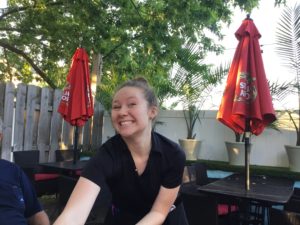 Ron's hot dog????  Not exactly what he was looking for but they did call it a hot dog…