We had planned on hanging out around the marina due to predicted early morning thunder storms but when we awoke and checked the weather the storms had moved to the afternoon.  We decided to get out as quickly as possible to be ahead of the storms.  We had a beautiful sunrise and a great crossing of the Albemarle Sound.  Today was only a 37 mile travel day.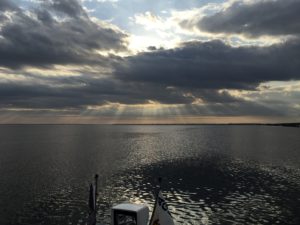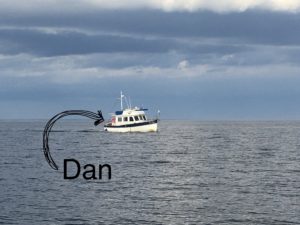 We docked at The Coinjock Marina in Coinjock, North Carolina.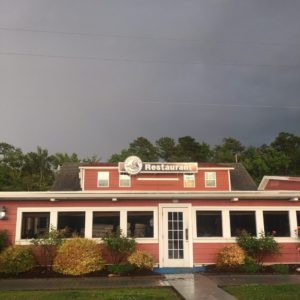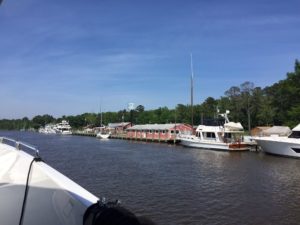 They have a nice restaurant that is home to the legendary 32 oz. prime rib dinner – which you have to order early in the day if you want one.  Ron and I shared the dinner and still had left-overs.
More docktails……..and a toast to looper's health and safe travels…..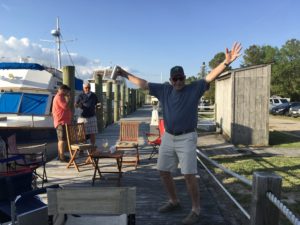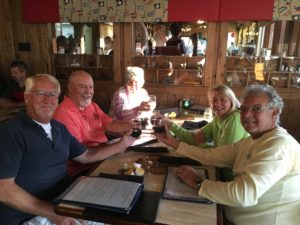 We retired to Kara Mia for a little nightcap…..