Pulling out of Delaware City Marina early in the morning…..
We are checking off the states now that they are a bit smaller.  Today was Delaware to New Jersey.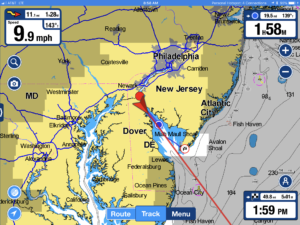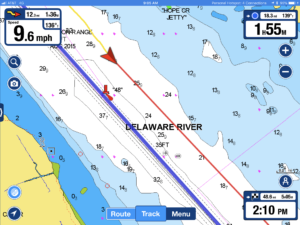 We followed two other looper boats, Herb on "Phantom" and Rick and Deedy on "Rejoice".  Kara Mia had to limp along at her slow vibrating speed until we reached our next stop.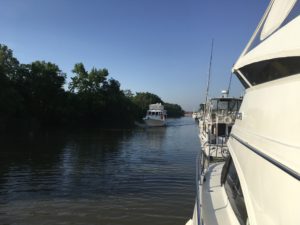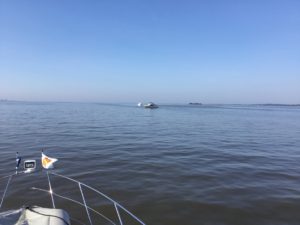 This is Herb retrieving a dropped fender and Rick playing chicken with a large tanker…..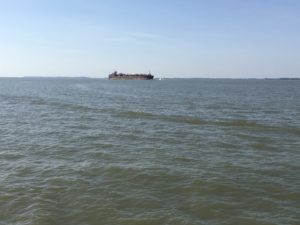 We passed our first nuclear plant along the way.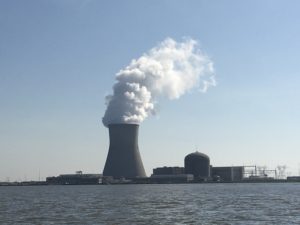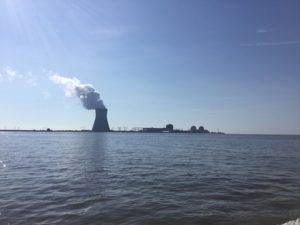 We always enjoy the sights along the waterways, such as lighthouses and survey boats….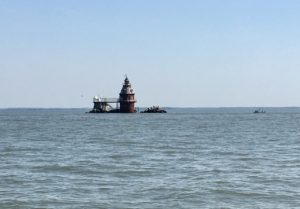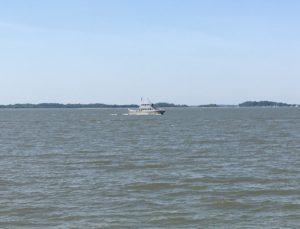 On the busy (shallow, narrow) cut through the Cape May Canal that joins Delaware Bay to the Atlantic Ocean, we saw ferries, fishing boats, whale watching boats and even sandy beaches.  Cape May is a resort area on the southern tip of New Jersey.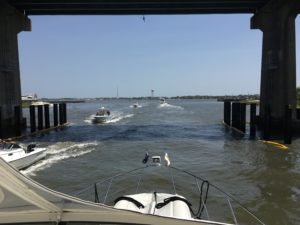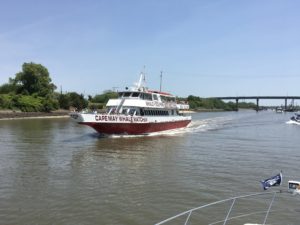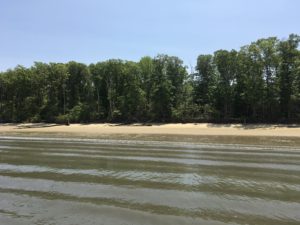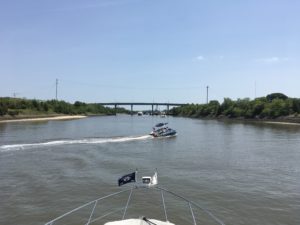 At Utsch's Marina on the Cape May Harbor they were very prompt and helpful in getting Kara Mia on the sling to take a look at the props.  Damaged was discovered and the props were removed and sent out for re-tuning.  Realizing this was a holiday weekend (Memorial Day) we did not anticipate a quick turn-around.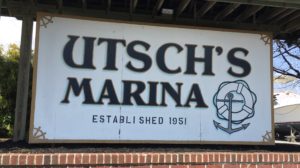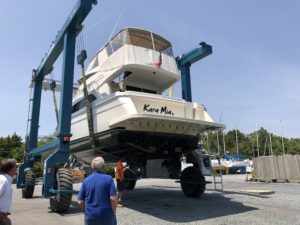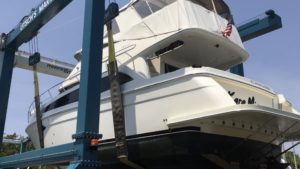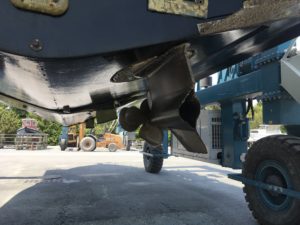 Charlie, the Dock Master, pulled our prop-less boat skillfully into a slip where we spent the holiday weekend.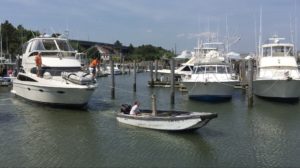 We worked on the boat a bit then joined other loopers on Herb's boat for yet another docktail evening!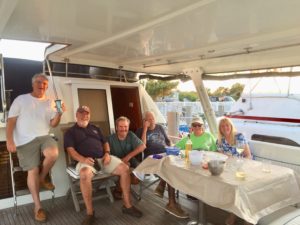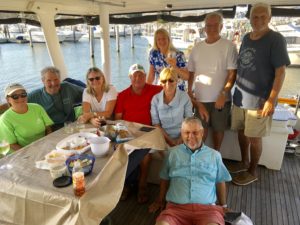 Having once again accumulated a number of "go boxes", we opted to have dinner on the on the boat tonight…..