We left Solomon's Island in a fog.  This made spotting crab pots difficult!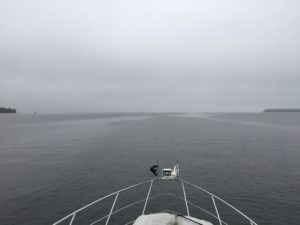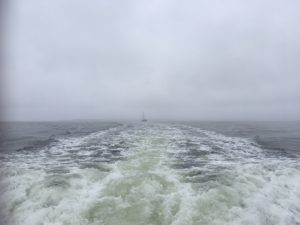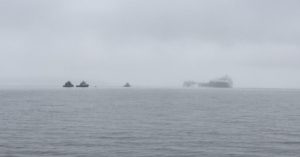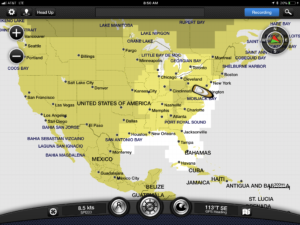 As we entered the Choptank (early Indian tribe) River with our sights on Cambridge, the harbor lighthouse and cruise ship welcomed us.  Although we are still only in Maryland, this was more of a New England fishing village than we had encountered before.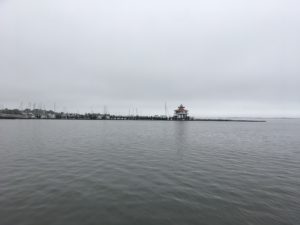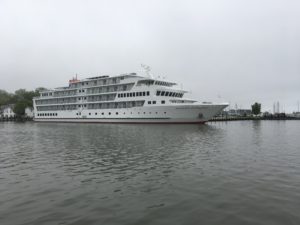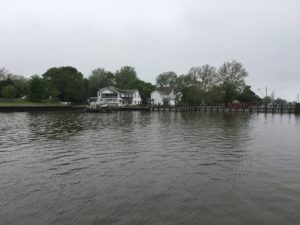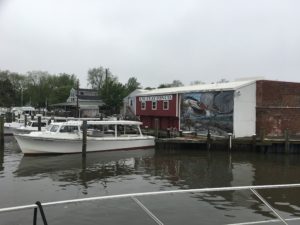 The nearly 100 year old bascule bridge was unique…..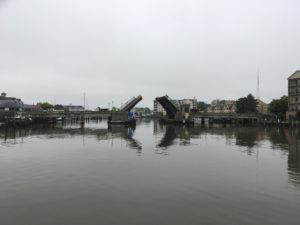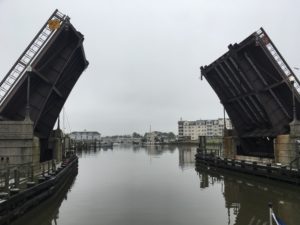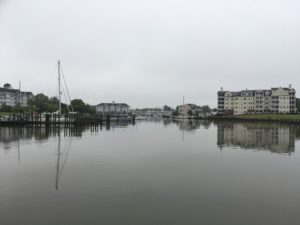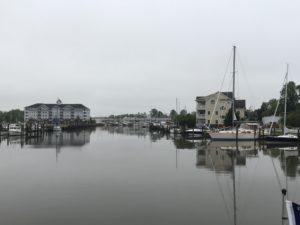 We had upgrades, updates, and maintenance done at Mid-Shore Electronics and Yacht Maintenance Company – it was a good stop!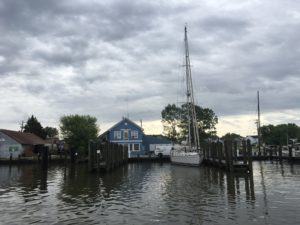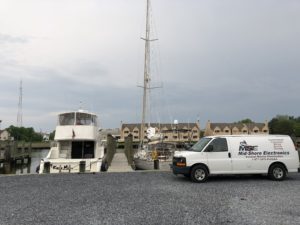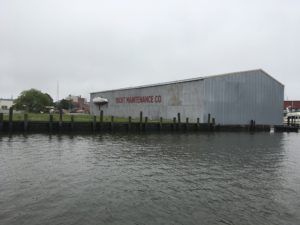 Having arrived early, we took advantage of the time to tour the town of Cambridge.  The old churches, houses and red brick streets reinforced the feel of an old New England town – and the snow sign sealed the deal.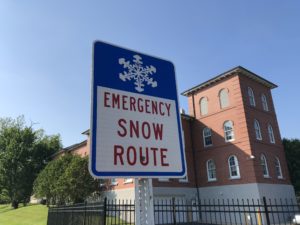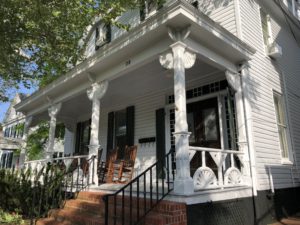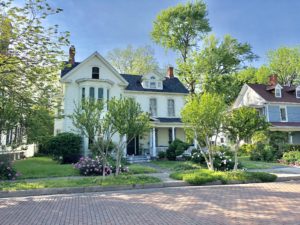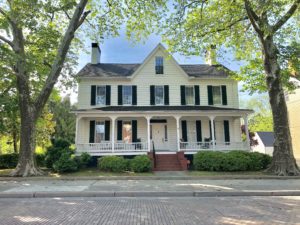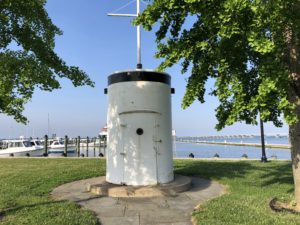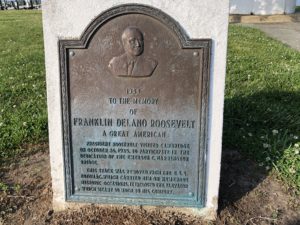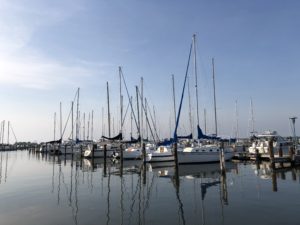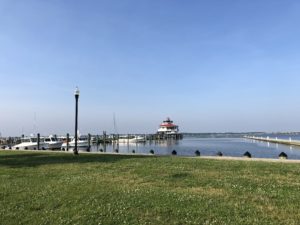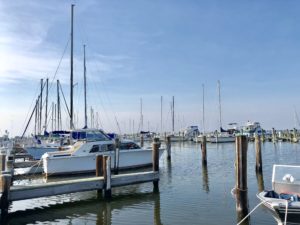 On our walk back we stopped at a neat waterside restaurant called "Snappers"….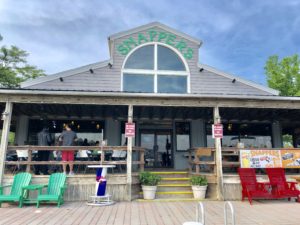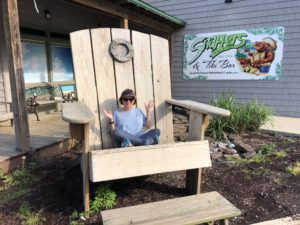 Ron had crab veggie soup, Karen had creamy crab soup…..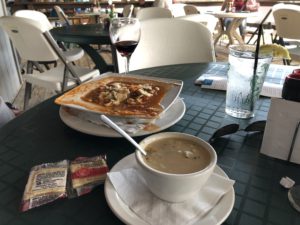 It's always fun playing with the local ducks.  Unlike most restaurants, here they encouraged it.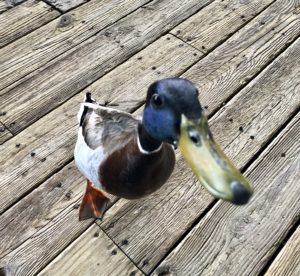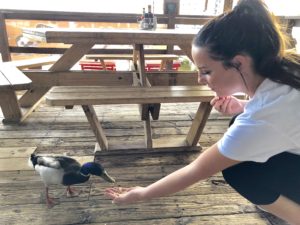 The next day Herb arrived in Cambridge and walked over from his marina.  After a visit on Kara Mia we walked to Portside Seafood Restaurant, a local hang-out.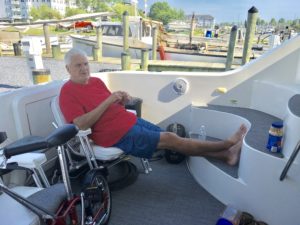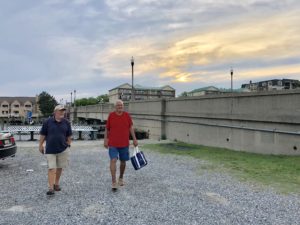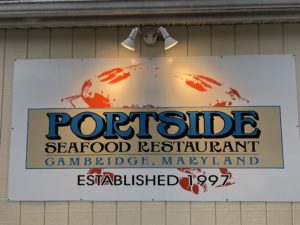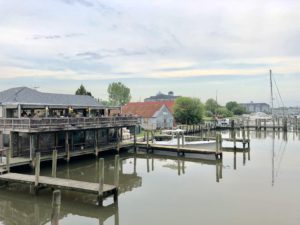 On our last day Ron and Herb worked on Herb's boat……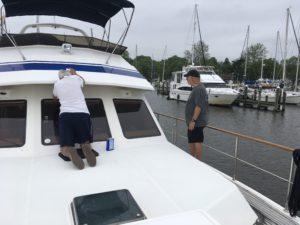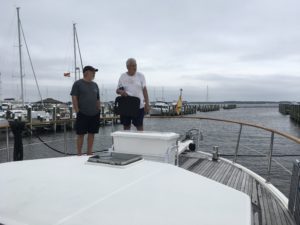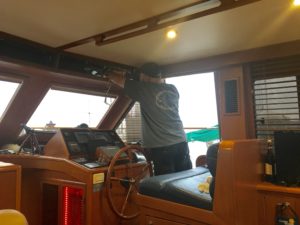 ….and as the clouds darkened, Ron and Karen rushed back to Kara Mia – this was the start of several days of heavy rain and storms.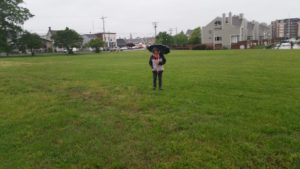 On a side note – this is a vintage wooden sailing dredging boat, still in use today.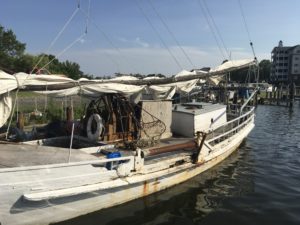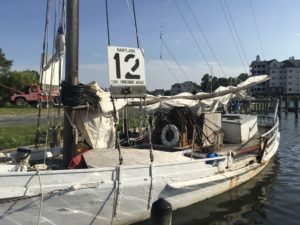 ….arts and crafts around town caught Karen's attention……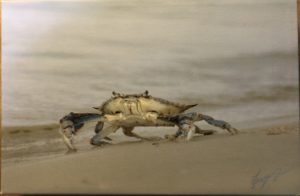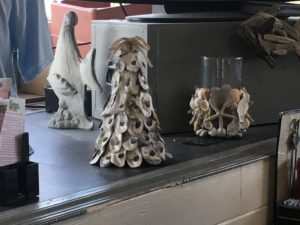 Each day at 1:00 the chimes of a near-by mid-century church can be heard from the marina.  Overlooking the water with the birds flying by and the chimes belting out "How Great Thou Art" gave reason to pause and reflect as the music echoed over the water.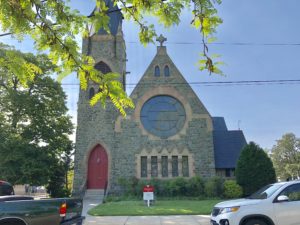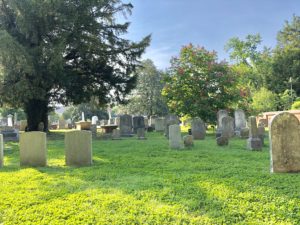 ….we see red cabooses at many marina stops…..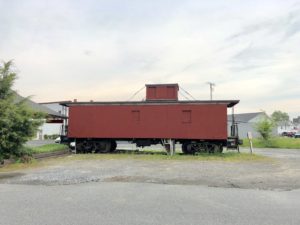 ….still wondering why?