It seems that everywhere we go in South Florida each city is having a festival  – and Ft. Myers is no exception……artisans from all over the southeast were here and because Kara Mia has NO extra room we freely walked the strip with no compunction to purchase!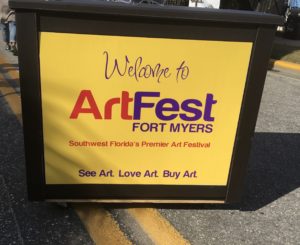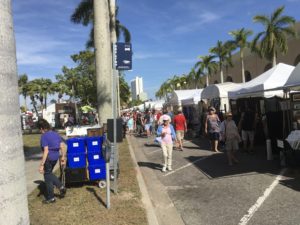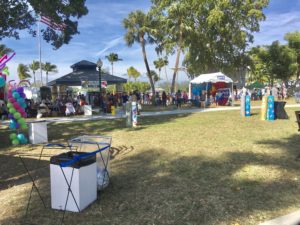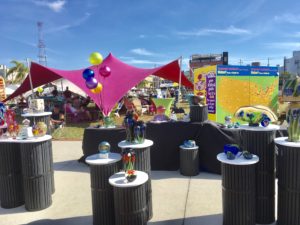 …………..although we were attracted to Humpty Dumpty and his friends!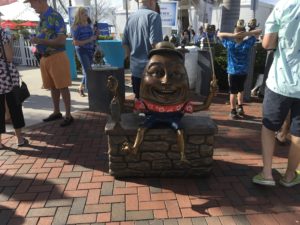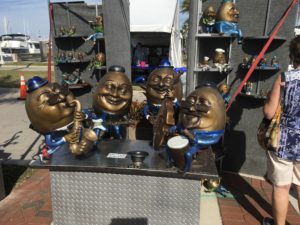 Ft. Myers is an integral part of the Looper lifestyle because it is the gateway to the Okeechobee waterway.  From here you have access to  the coast of both east and west Florida.  After the loop, many return to Ft. Myers to winter and cruise South Florida at will.  With two marinas in downtown Ft. Myers it is a popular area and we were invited to a "pre-super-bowl docktail party" at the adjoining marina.  So much food and so many new friends to enjoy.  This is just one of special blessings of this voyage.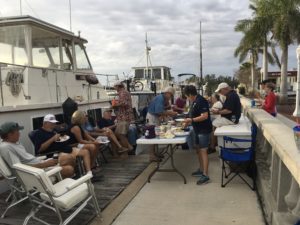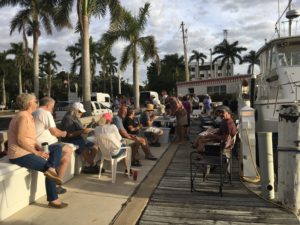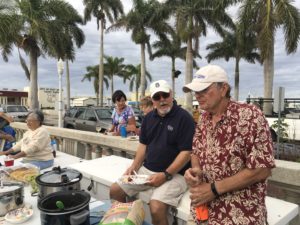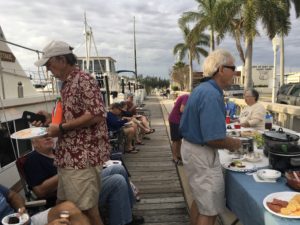 Back at Legacy Marina and the "Chiki Hut" we watched the commercials of Super Bowl LII……………oh yeah, the Patriots got BEAT!  YEA!