The voyage to Brewerton  was an easy one with only 2 locks and beautiful weather for the Lake Oneida crossing.  We have left the Erie Canal and entered the Oswego Canal on our way to Lake Ontario.  Soon we arrived at Ess-Kay Yard and Marina where we enjoyed several days.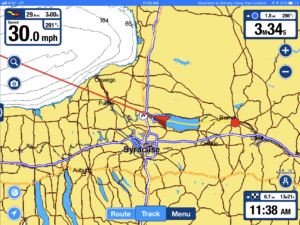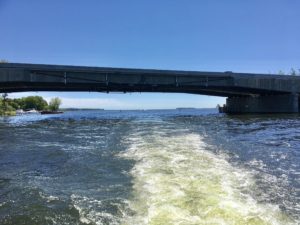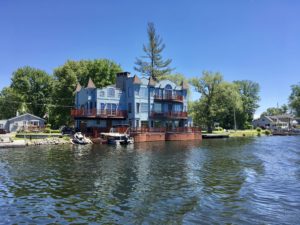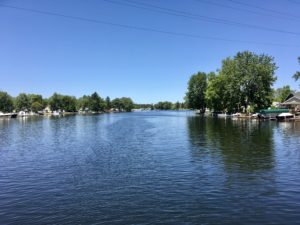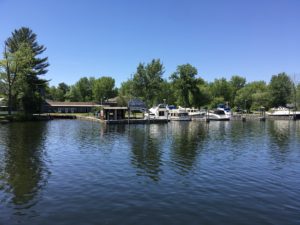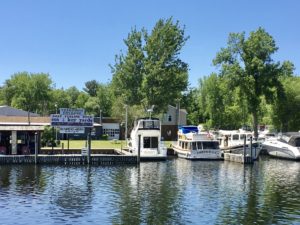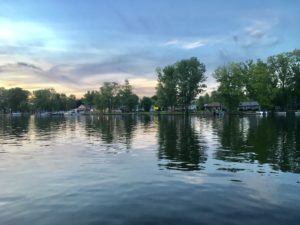 At Ess-Kay we were joined by several other loopers, some from an adjacent marina.  We re-provisioned at the local Walmart while using the marina's loaner vehicle (you never know what you will be driving).  Bru and Sandy (on Coconuts) joined us for dinner at Waterfront Tavern where Karen hit the lottery.  However – it wasn't enough to pay for dinner.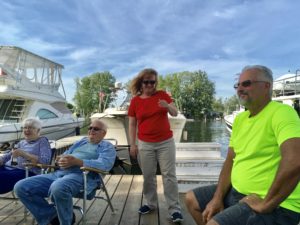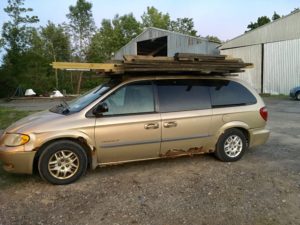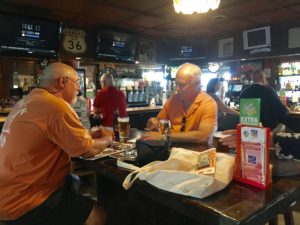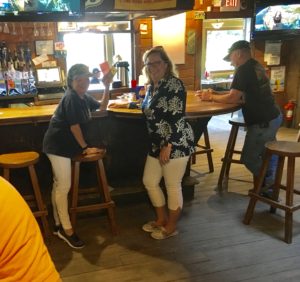 Another evening we had dinner at Mariachi's Restaurant – we had to get our Mexican food fix.  It looked a little sketchy but once inside, it turned out to be a good choice!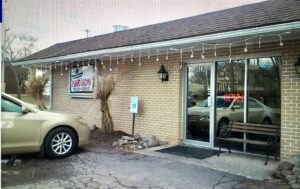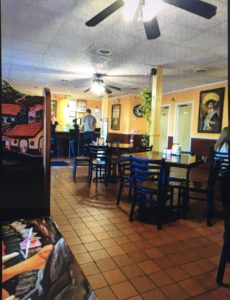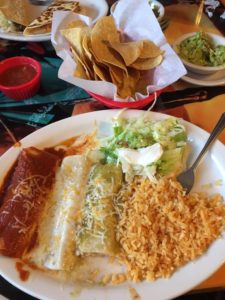 Friends from "Sea Jamm"  and "Island Girl"  came over in their dinghy from Winter Harbor Marina for docktails……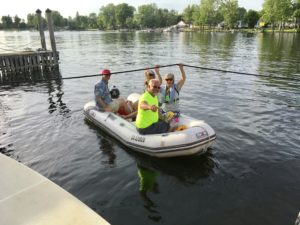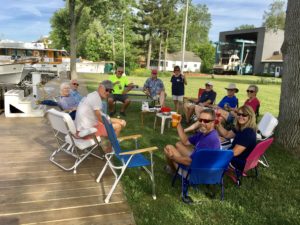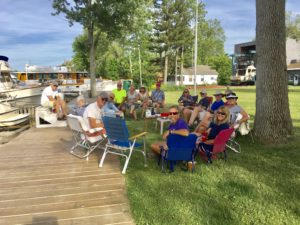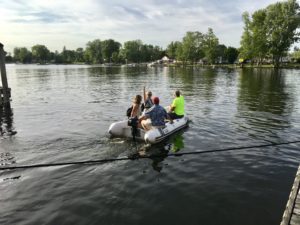 When a storm blew through, everyone rushed to tighten lines but we forgot our dinghy was not tied down and it blew off.  To be safe we tied it to a tree.