Pulling out of Key Largo…….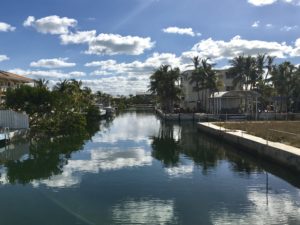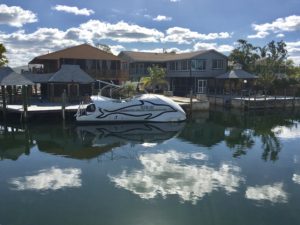 After waiting on the best weather conditions, we were blessed with one to two's (waves) in the Atlantic, out of Key Largo.  We made our transition into the Intracoastal (protected waters) at Anglefish Creek.  Beautiful homes dotted the landscape through the cut, and quiet still waters welcomed us into Biscayne Bay.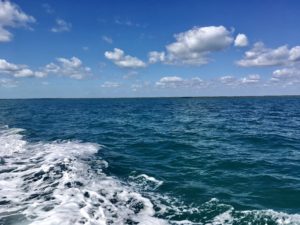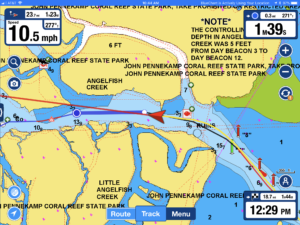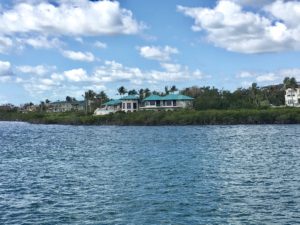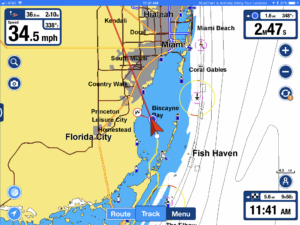 Kara Mia cruised at a comfortable clip of 34 mph….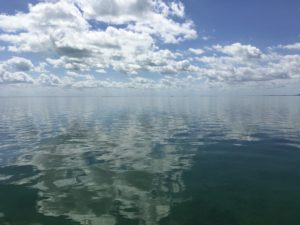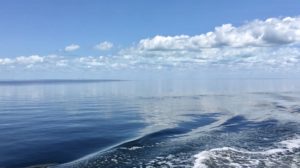 The approach to Black Point was long and narrow but deep compared to the shallow waters of Cutter Bay.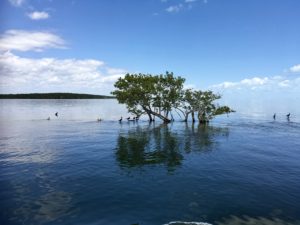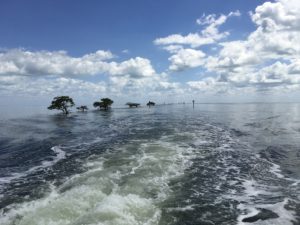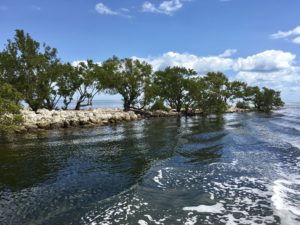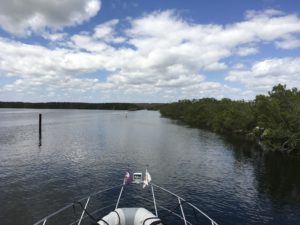 Once into Black Point Harbor we were surprised to find a very active and welcoming marina. Although there were limited amenities (no pump out or showers), the park setting made for fun investigation.  The restaurant and bar weren't bad either.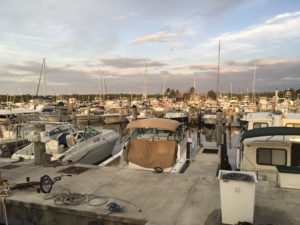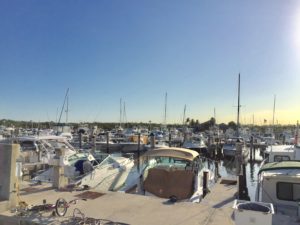 We had dinner at The Ocean Grill…….Karen had Macadamia nut encrusted goat cheese and Ron had Jamaica Jerk Chicken – YUM!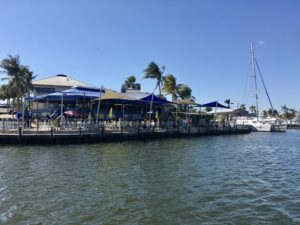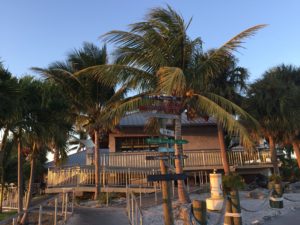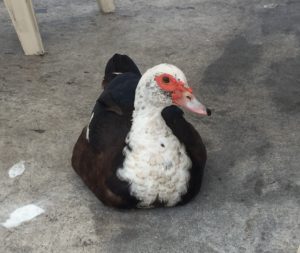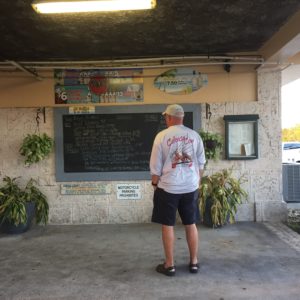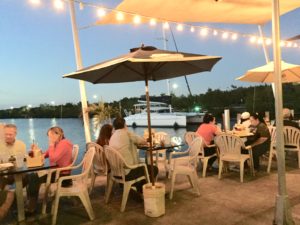 ……and enjoyed another beautiful sunset…….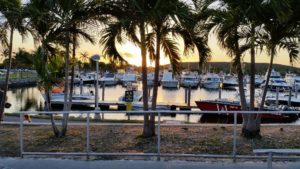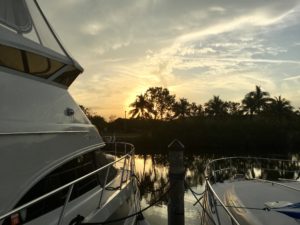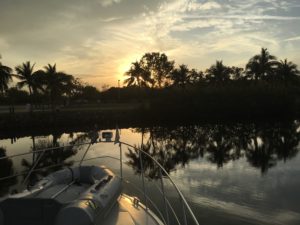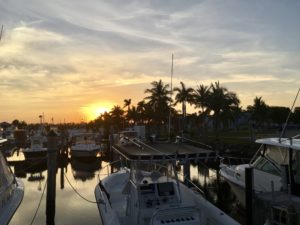 The next morning we had a nice sunrise – seeing from our window what Karen thought was a church steeple across the dock – on second look, it was actually a boat mast!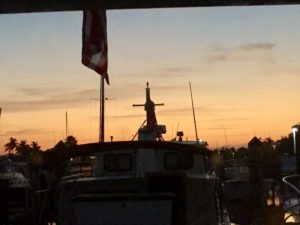 After the sunrise we took a bike hike around the park.  As always, we enjoyed the scenery and wildlife.  Although there were numerous alligator warnings, we encountered none today.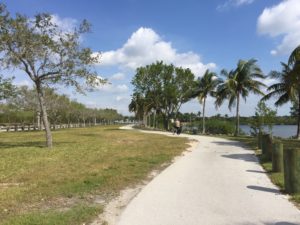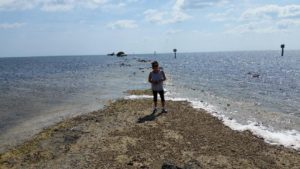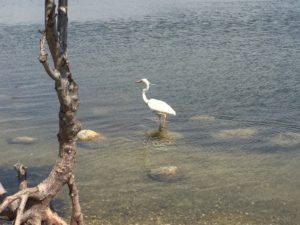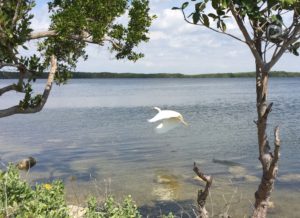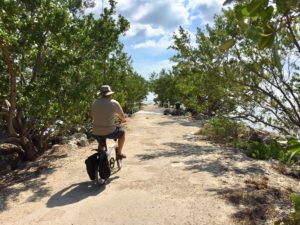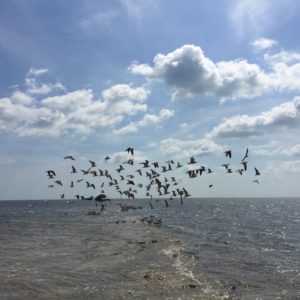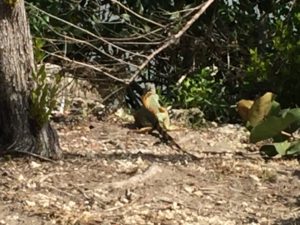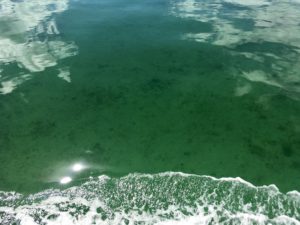 Thankfully we got back before this quick storm rolled through……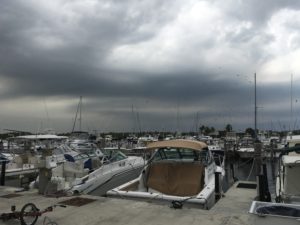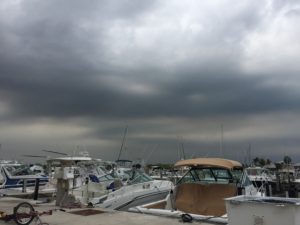 We had dinner on the boat and watched the sun set……
Tomorrow we will head to Miami…………