This post is much like Beaver Island, "ECLECTIC and RANDOM".
Today's travels took us on a 40 mile trip from Mackinaw City to Beaver Island.  The water was a bit choppy but tolerable.  Beaver Island is Lake Michigan's largest island and the tiny town of St. James, with a population of 657, is its entry point.  There are only two ways to get to Beaver Island – by air or by boat.  On "weather permitting" days, the Beaver Island Boat Company provides ferry  transportation to the island.  Reservations are on a first come – first serve basis and it has been know to get there and have to wait several days for a return trip from the island.  We were glad to have Kara Mia for our escape – if needed…..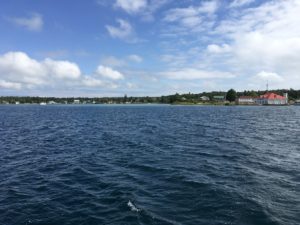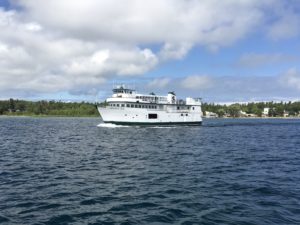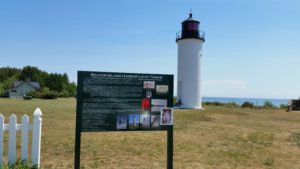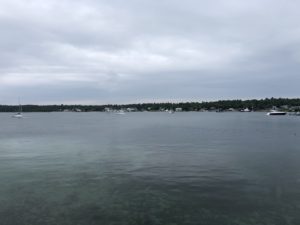 Irish immigrants settled much of Beaver Island during its early history, and for that reason it's sometimes called "America's Emerald Isle".  This same heritage applied to the ferry which is why the ship sported green accents and a large shamrock on the smokestack.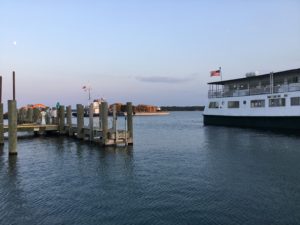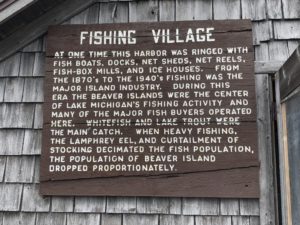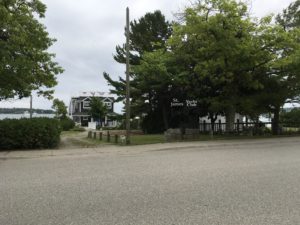 In the mid 1800's James Strang founded a Mormon settlement here and crowned himself King.  His reign however was short-lived.  His followers assassinated him.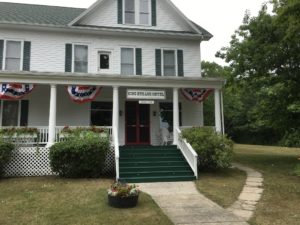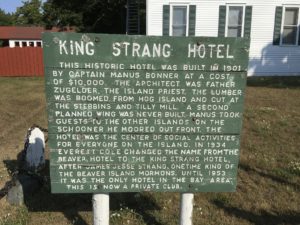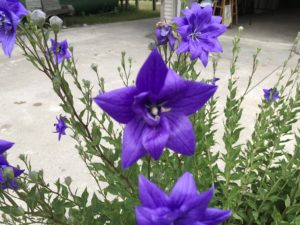 There are no words for the town's Toy Store.  No signs, no parking lot, just a weeded trail to the main cabin – full of new, used and antique toys.  There were a number of shoppers and it was too cluttered to take pictures!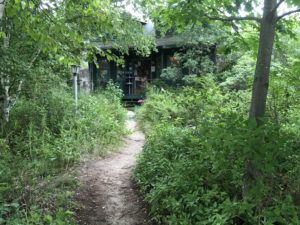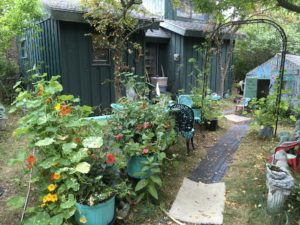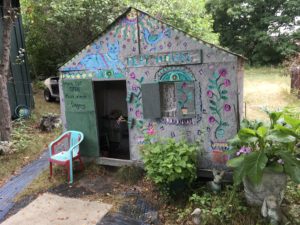 We never knew what we would run into in town!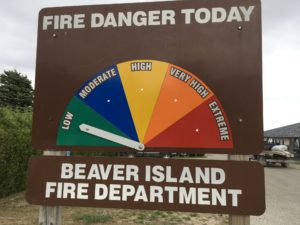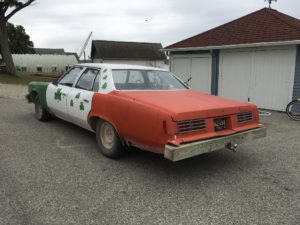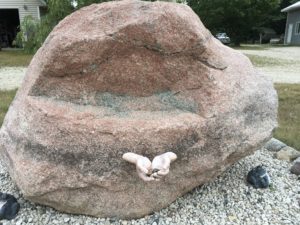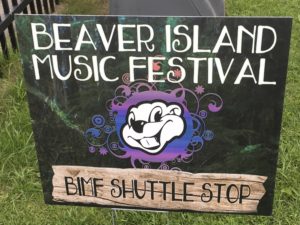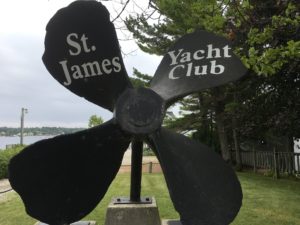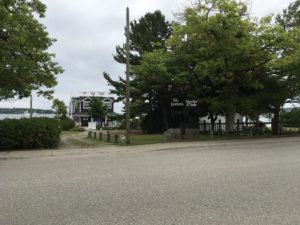 After several hours of walking the town, we felt like soaking our feet in the cold Michigan waters.  It was only later that we saw large water snakes near our boat!  YIKES!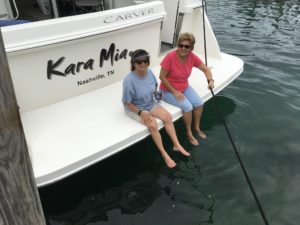 One of our most pleasant experiences was dinner at "Circle M" Restaurant.  It was the old Catholic priest's home and through the open screened windows we looked out over the cemetery.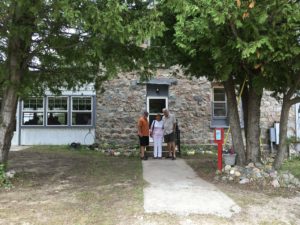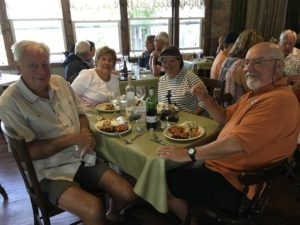 ….and….breakfast the next morning on the front porch of "Dalwhinnie" was a delight.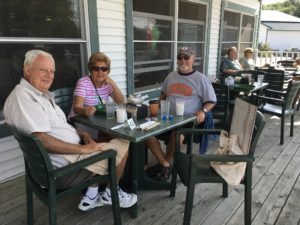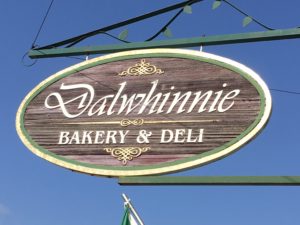 After breakfast we rented a jalopy from the marina and toured the island.  90% of the roads were dirt/chert down beautiful covered lanes that circled the island.  First we found the airport a couple of miles away from town.  It has a well-maintained asphalt runway but a dirt road entrance.  Many Beaver Island residents fly their own personal aircraft.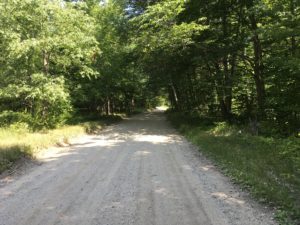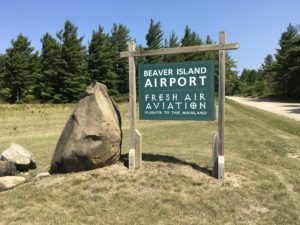 James, a local resident, thought we might be lost and gave us not only directions, but some fun local history.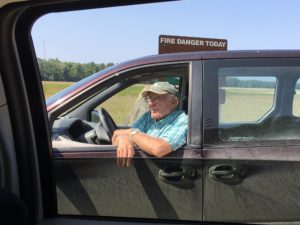 Two major highlights of the island we were told we could not miss were "The Big Rock"  and "Big Birch".  Here they are!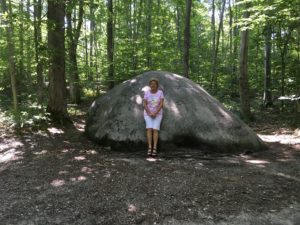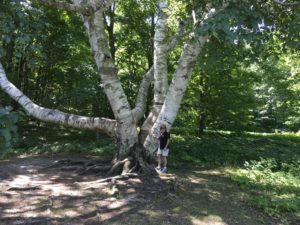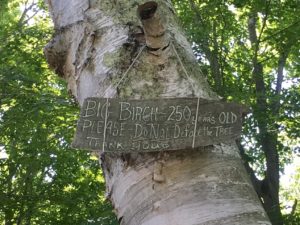 But – more entertaining – we found this:
The "UNDER WHERE" tree, the "FOUND SOLES" tree, and the "STILL DEVELOPING" tree.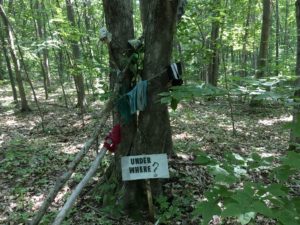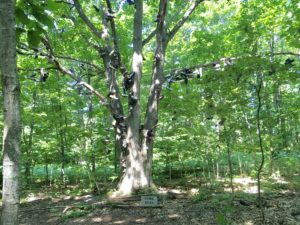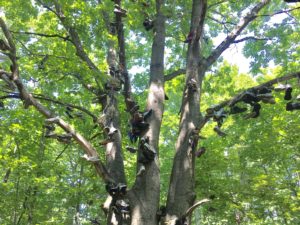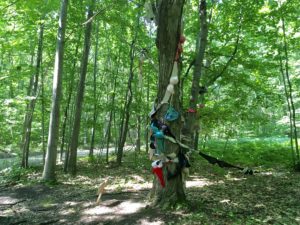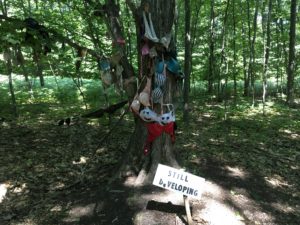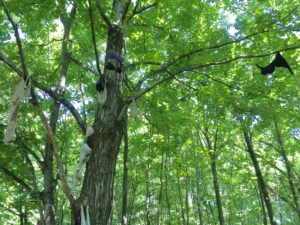 On the western shore of Beaver Island are beautiful beaches with clear aqua waters and The Beaver Head Light House.  Karen and Reba decided (since it was unlocked and unattended) to climb to the top of the light house – NEVER AGAIN!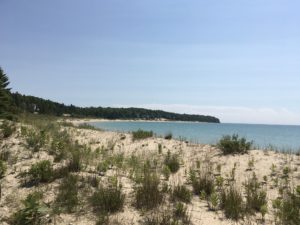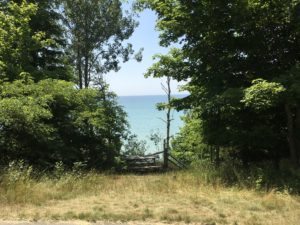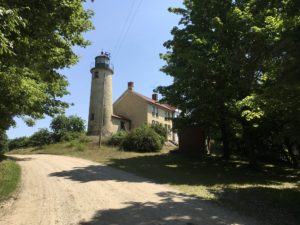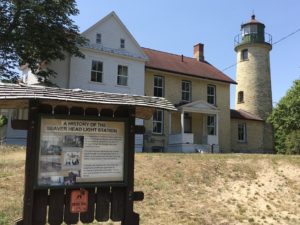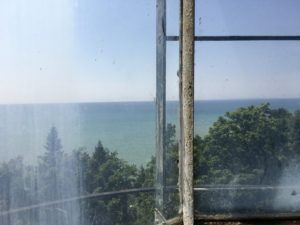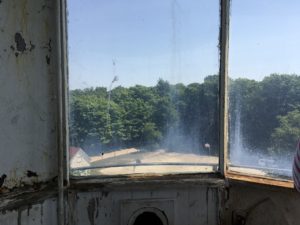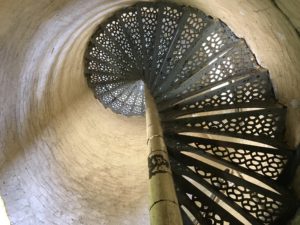 RANDOM: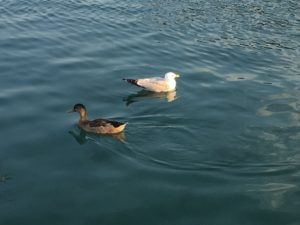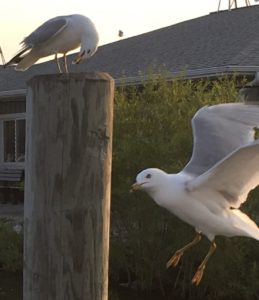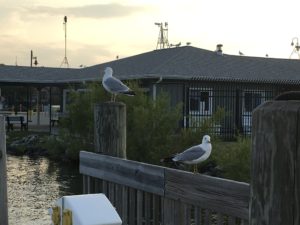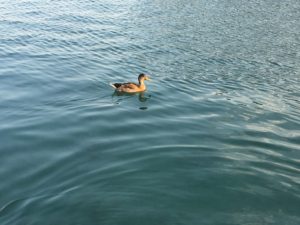 On the morning of our departure, Joe found "Jim" roaming the docks.  Seems that when Jim went to shower, thinking he was still in his cabin, his boat left without him.  Jim joined us for coffee while the sun rose and we hailed his boat to see if they were missing a crew member.  We waited as his boat turned around to retrieve him – they had already been underway 30 minutes.  On a side note – Jim was part of the sailboat crew that took third place in the sailboat race from Chicago to Mackinac Island (in an earlier posting).  Maybe not Jim, but the rest of us had quite the chuckle out of his misfortune.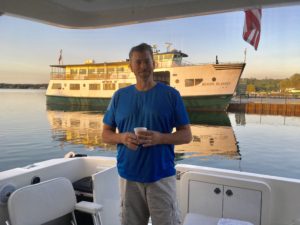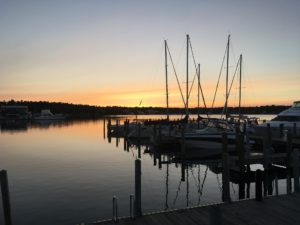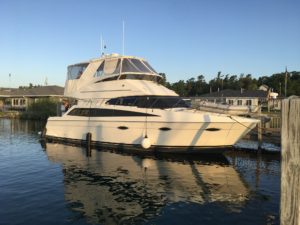 BEAVER ISLAND WAS QUAINT – BUT BIZARRE!