After witnessing our last Canadian sunrise, we pulled out of Gore Bay at 8:00 a.m. anxious to see US waters again!  It was another chilly morning (Karen in sweatshirt, earmuffs and gloves) that later turned into a warm gorgeous day.  The Canadians were very gracious people and we were impressed with their friendliness.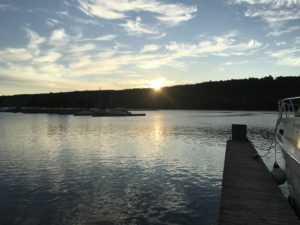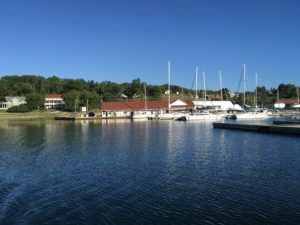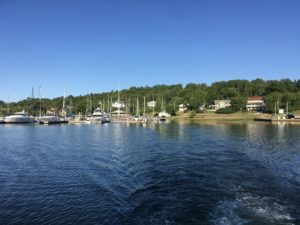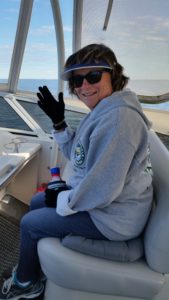 We traveled 70 miles through the North Channel today, crossing the border around 10:30 this morning.  While underway, we removed our courtesy Canadian flag and remounted our "Q-flag", the one you fly until you clear customs.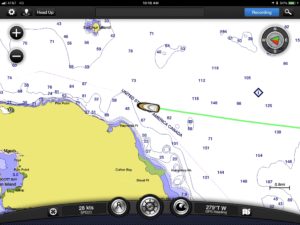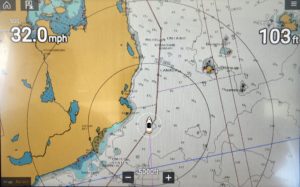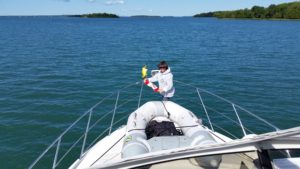 We arrived at the township of Drummond Island, MI. around 11:00.  Drummond Island is a necessary "Looper" stop to check in with customs.  Our check-in was non-eventful but the couple behind us had Border Patrol officers show up to greet them.  Our check-in was at a small video kiosk where Ron communicated with Border Patrol via video to check in and make our declarations.  Although we had one lime, one apple, and two cucumbers, Ron forgot and told them we had no fruits on board.  We will have them all for dinner tonight!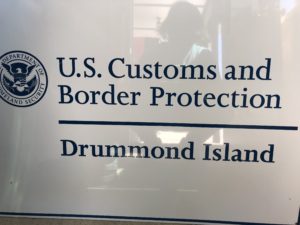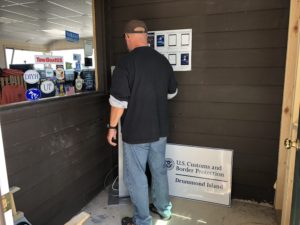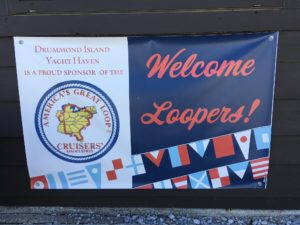 Once we cleared customs, we removed our yellow quarantine flag and mounted our "Conch Republic" flag.  This was given to us by Allen and Sharon while in the Florida Keys, and we also mounted it in honor of our upcoming guests, Joe and Reba.  We had visited with Joe and Reba in the Keys earlier this year.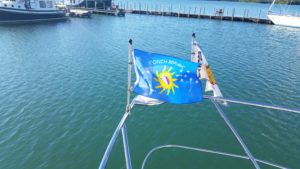 Drummond Island is a quiet marina.  Town is a few miles away and the marina will "rent" you a pick-up for $12.00 to visit town.  We chose to have sandwiches on the boat and enjoy the serene surroundings.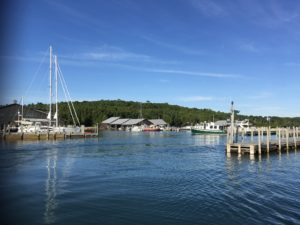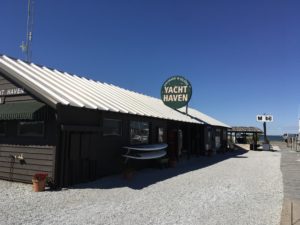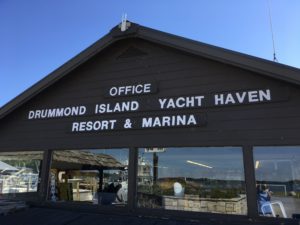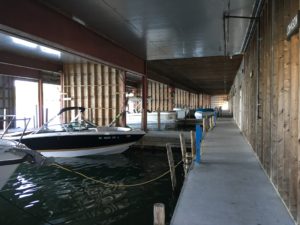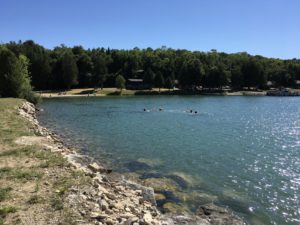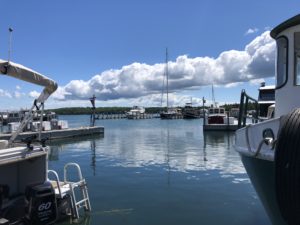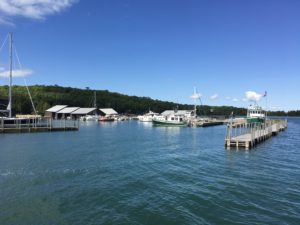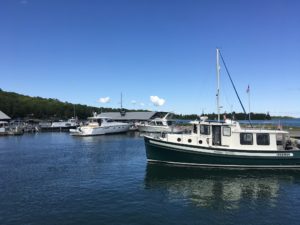 Our first US sunset since mid-June……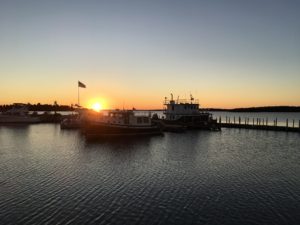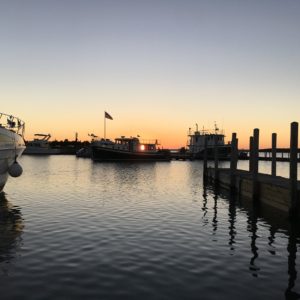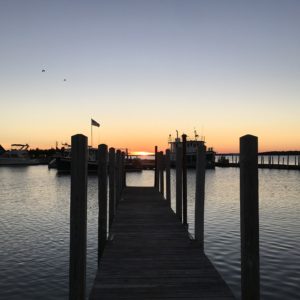 Tomorrow Mackinaw City!