Our 47 mile cruise over to Annapolis was a pleasant change after all the rain.  Chesapeake Bay was brimming with traffic, both pleasure and commercial.  As we turned up the Severn River we could see the busy Annapolis Harbor.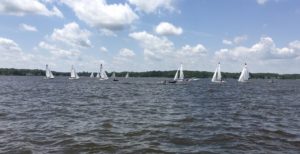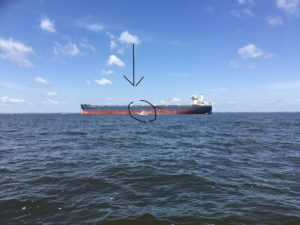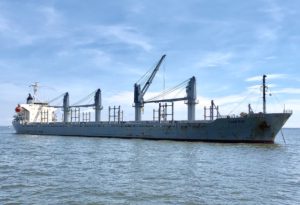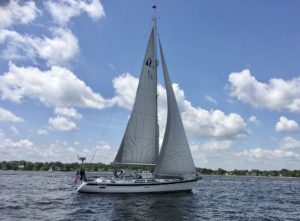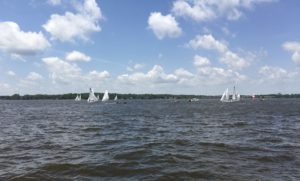 After passing the U.S. Naval Academy we entered the busiest waterway we have experienced,  "Ego Ally".  This would be our home for the next 4 days.  It is officially the Annapolis City Dock but is a narrow water fairway with a turn basin (one way in and out).  We were fortunate enough to dock at Ego Alley, where there is an endless parade of boats – everything from paddle boarders to major yachts – maneuvering up and down the narrow canal showing off their boats.  Most definitely the place to see and be seen!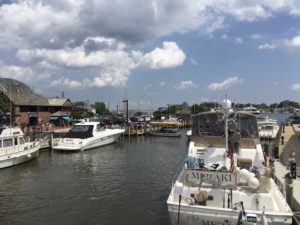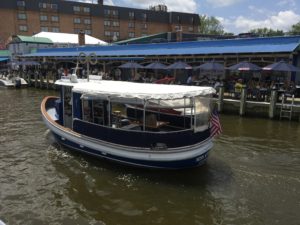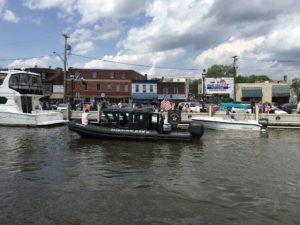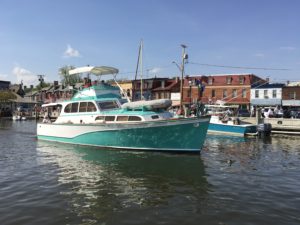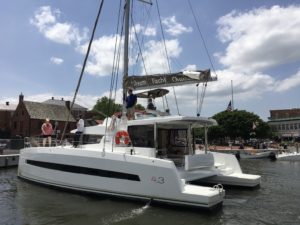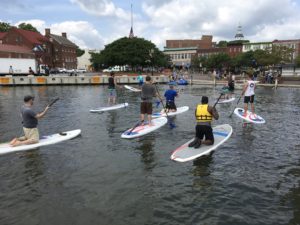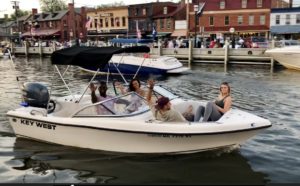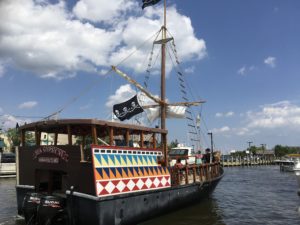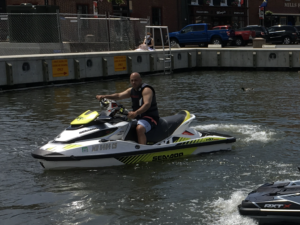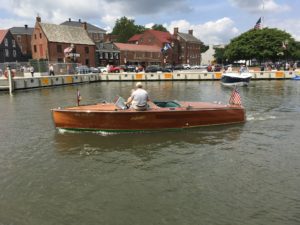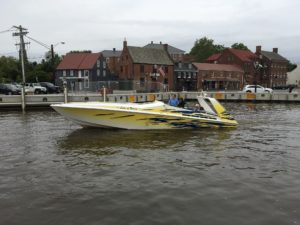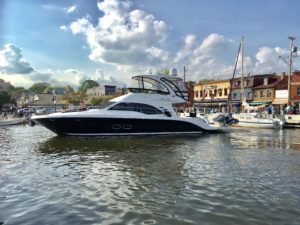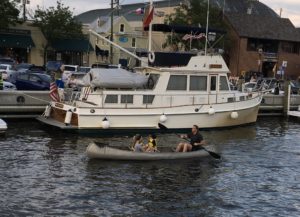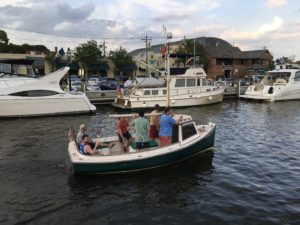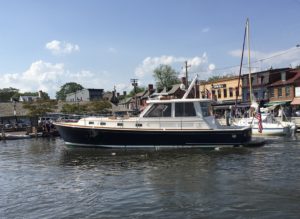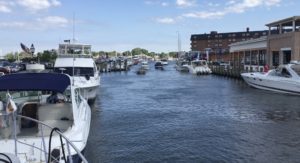 Cafes… ducks…other Looper Boats ("Magic" and "Meraki")….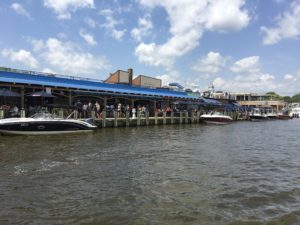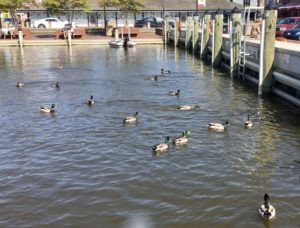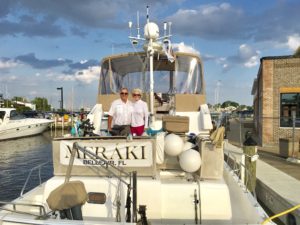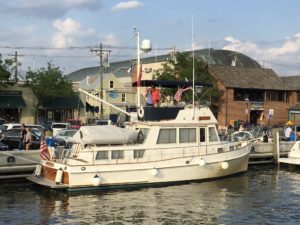 We had the perfect view of downtown Annapolis and the Naval Academy – and sailors filled the streets.  It was commissioning (graduation) week.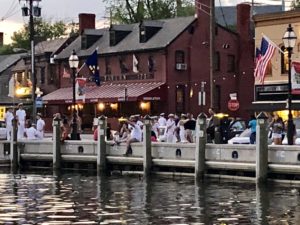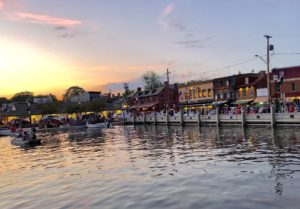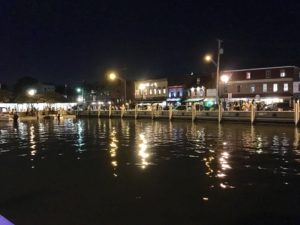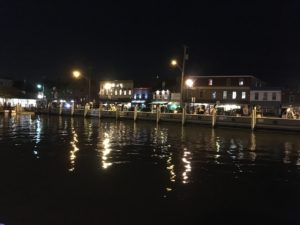 ….tomorrow – The Naval Academy and The Blue Angles!