Today marks 180 days of travel and 11 states since we started this adventure in Nashville on October 31, 2017.  We also crossed from North Carolina to Virginia.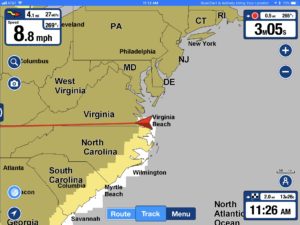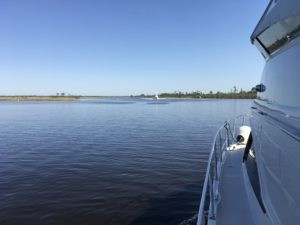 We encountered more military activity.  F-18 Jet Fighter Pilots are trained right here!  We watched seven of them flying over us in formation (in circles).  Impressive to say the least.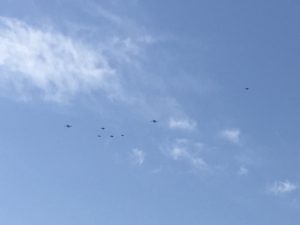 This would be the last stop to see Dan for a while, he will not stop in Norfolk for the Rendezvous but we will catch up to him along the loop later…..Dan has acquired his boating companion, "Hooter".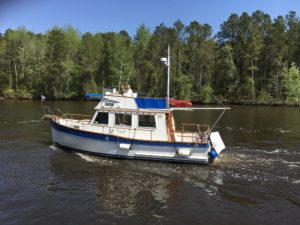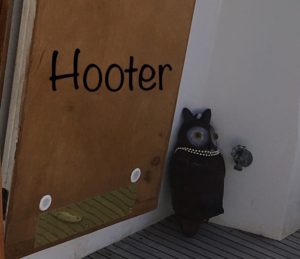 Ron found his long missing Predator's Flag, a gift from our friend Robert.  It has been MIA since October, 2017.  Since the Predators are in the playoffs Ron wanted to fly the flag on Kara Mia – and that he was finally able to do.  Thanks Robert!  Go Preds!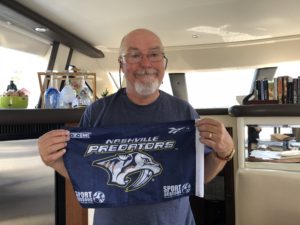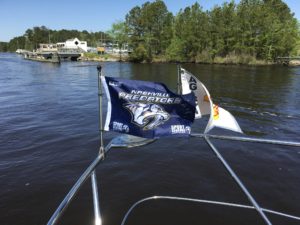 Several of us caravanned to the Atlantic Yacht Basin in Chesapeake.  All members of AGLCA (America's Great Loop Cruiser's Association) were invited by the Yacht Basin, Waterway Guide, and the City of Chesapeake to enjoy their hospitality before moving on to Norfolk for the Spring Rendezvous (will explain that later).  There would be food, prizes and festivities throughout the afternoon – and great rates on fuel and dockage.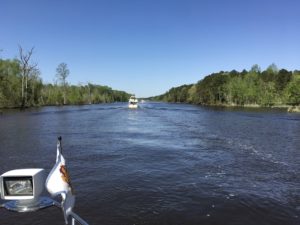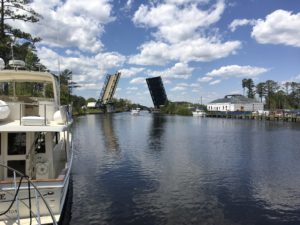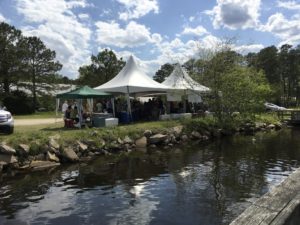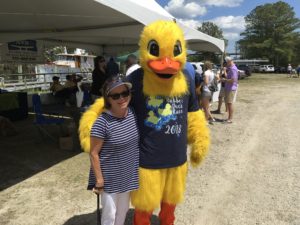 It's always a pleasure to see Herb again (red shirt).  Last year Herb was elected by the entire membership of AGLCA as Harbor Host of the Year.  Harbor Hosts are volunteers at different marinas around the loop that offer assistance (a trip to the post office or grocery store, help find local marine maintenance, recommendations – and rides – for restaurants, friendship, etc.) – when you are in their home port.  We met Herb in Tarpoon Springs in January when he greeted us with a welcome gift of cinnamon streusels!  We also met up again with Jim and Regina aboard "Blue Ayes" – we met in January in Carrabelle, Florida.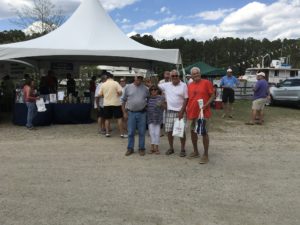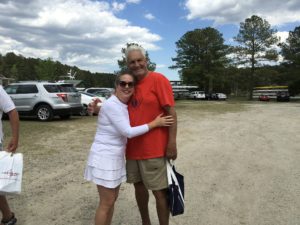 The Waterway Guide flagship ADONIA was on site…..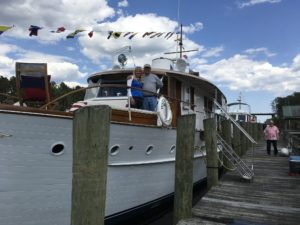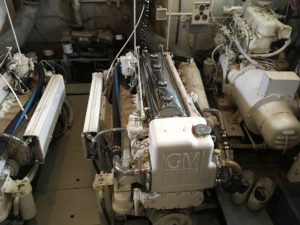 Our first Virginia sunset…….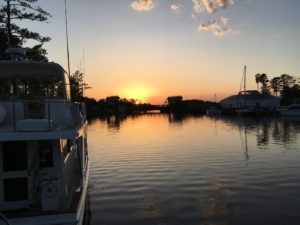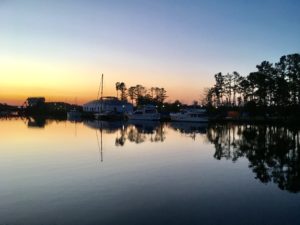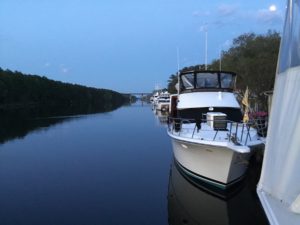 …Tomorrow – "The Rendezvous!"…..