What a difference a day makes……after several days of gloomy weather, we awoke to a nice sunny morning in Jekyll.  A great day to travel!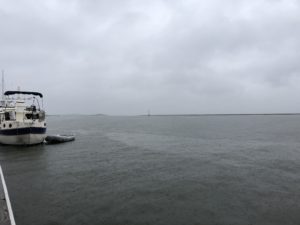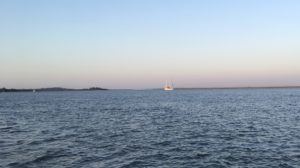 Once again we see The American Star in our path and laugh.  As she travels the east coast up and down, we seem to cross her path daily, waving to all on their balconies – taking pictures as they take ours.  You and your mate can take a two week cruise on her for a mere $20,000.  We weren't "that" impressed – you can come travel with us for much less!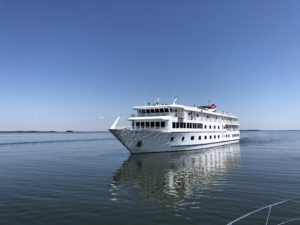 Here we reinforce our earlier comments about navigational alerts.  Shoaling is an ongoing issue, particularly at "Hell Gate".  We were warned – and it lived up to its reputation.  We moved only at "no wake" speed and backed off each time the depth sounder alarmed.  The following pictures represent what happens if you ignore the warnings and get off coarse.  Yes, he is listing because he has run aground!  It will be two hours before the tide puts enough water under him to proceed.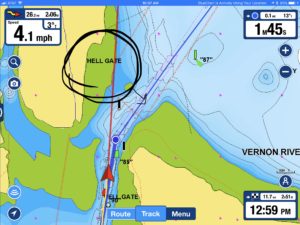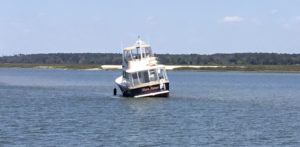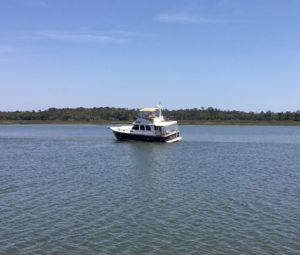 The Sunbury Crab Company & Marina is seven miles off the ICW and they provide detailed instructions for heading up the Medway River.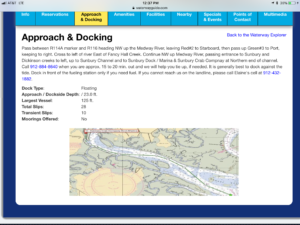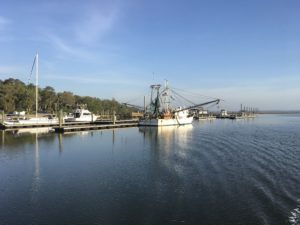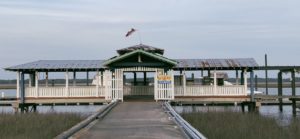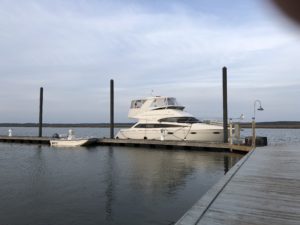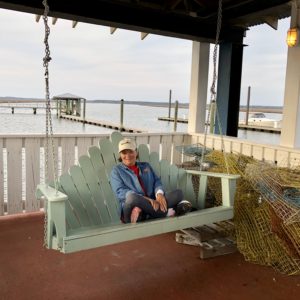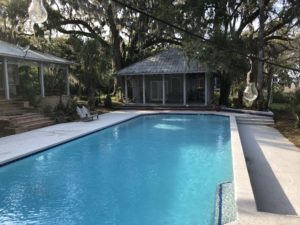 Our Waterway Guide called The Sunbury Crab Company Restaurant "the funkiest on the loop", and boy were they right.  Elaine's family had owned it for years and they took pride in their food and its presentation.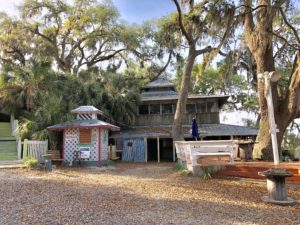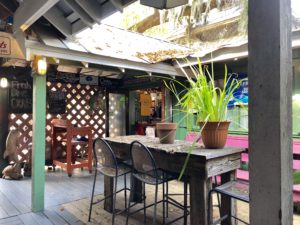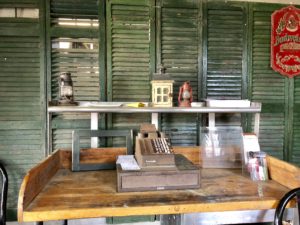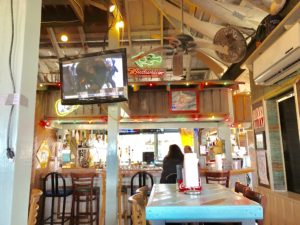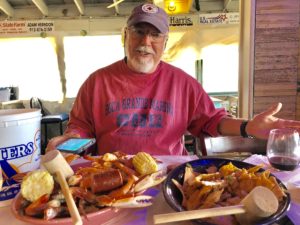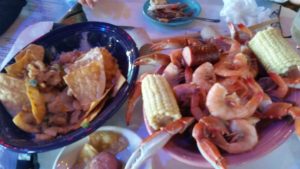 We awoke early to glassy water, clear skies and an ever-changing sunrise.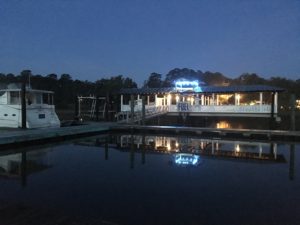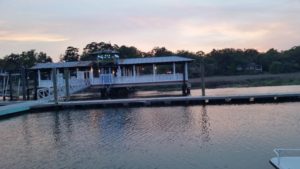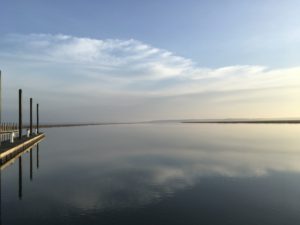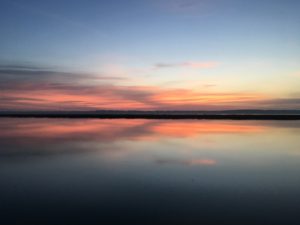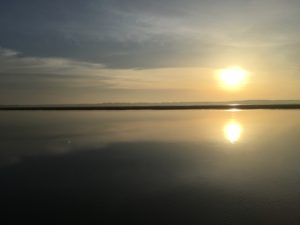 ……..today's travels will take us to Savannah, Georgia…….